University of Illinois at Chicago - NO CHILL: Alumni Exhibition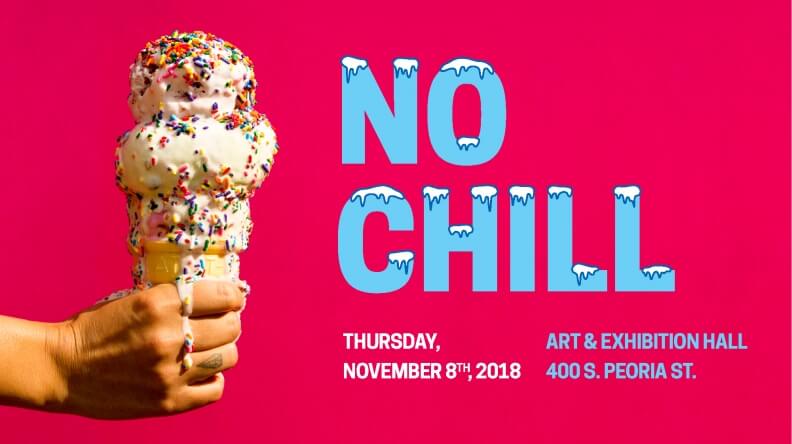 NO CHILL: Alumni Exhibition
November 8-19, 2018
Opening: November 8, 2018, 5-10 pm
University of Illinois at Chicago
Great Space, 5th floor
400 S Peoria St
Chicago IL

Resting in the chilly beginnings of another Chicago winter, NO CHILL is the School of Art & Art History's fall 2018 open house event featuring public conversations, an alumni exhibition, BFA and MFA open studios, the opening of "Alien," a show organized by the Museum and Exhibition Studies program, the launch of Something Other press, a micro imprint of the school inspired by the legacy of artist Dick Higgins, roving art historians, an ice cream social, and more.

NO CHILL embraces cold conceptualism, a notion that emerged at UIC almost two decades ago and thrown back now with a cool wink. The notion of "no chill" is a natural response to the current moment, in which urgency and rage course through our halls and walls.