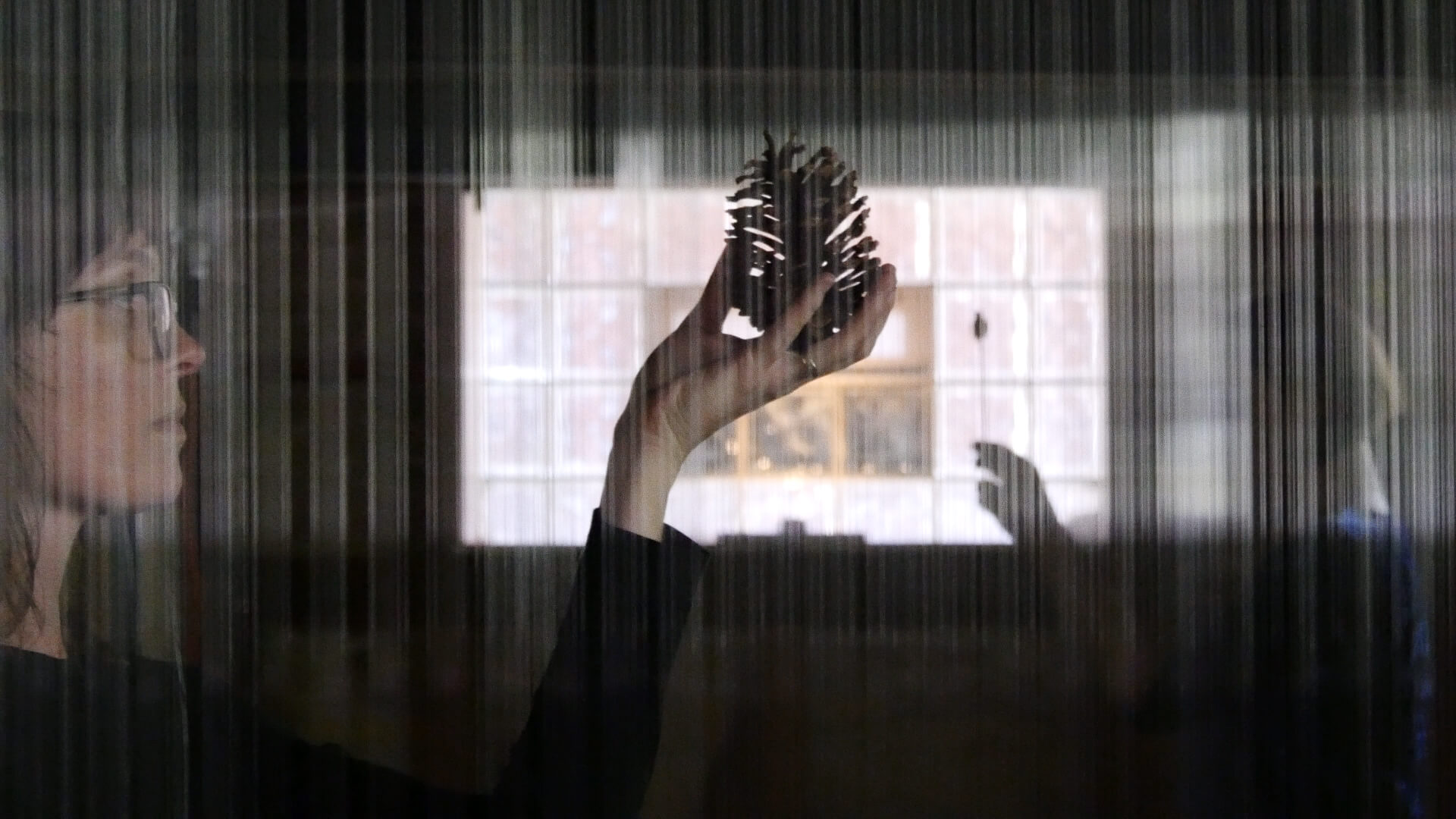 boundarymind is an electroacoustic sound piece and aggregating installation that explores and transgresses the geographical, cultural, psychological, and musical boundaries that impact how we share our past, present, and future selves with others.

boundarymind, the video, is a portion of that installation featuring music which was developed collaboratively over the course of seven years by UK-based violinist and new music performer Linda Jankowska and Atlanta-based composer and improviser Katherine Young. The video was created in response to the music by Chicago-based artist and filmmaker Kera MacKenzie. boundarymind features performances by Linda and Katie as well as a sculptural installation created by Chicago-based weaver and textile artist Molly Roth Scranton at Roman Susan and numerous artworks from 6018|North's 2019 exhibition Living Architecture.
Director Statement
When Katie and Linda asked me to work on boundarymind two years ago they had already been working on the musical component of it for five years, passing sound files across the atlantic ocean made as sonic portraits of objects that held powerful histories and memories for them. The objects they used had the ability to transport them mentally to another time and place, and they wanted to share that experience with other people. For Katie those objects consisted of mardi gras beads, toy cars, whistles, and cassette tapes from her childhood home in Mississippi and for Linda the objects were wooden spoons, pine straw, nettle, a butter press, and ceramic pots from a cottage in rural Poland where she spent formative years.

Coming into this project without the same relationship to their objects turned into instruments I found my access point through close observation of Katie and Linda performing with them. Their unabashed curiosity in exploring the sonic qualities of these objects allowed me to look upon them with my camera as alien…too loud, heavy, and charged for this world, and yet also familiar…sounds I must have met before in my own wanderings or at least in the caverns of my mind.

These two lines from the call for home recordings that Katie and Linda put out recently in order to continue the project and weave in other peoples' sounds, memories, histories and stories is what the logline of the video should really be. I hope the video itself will be approached as an object ready and waiting to be performed:

Without damaging the object, try scraping, tapping, bowing, boing-ing, ping-ing, and otherwise resonating the object. Listen really carefully to the object, either by putting your ear very close or using a microphone.
Press
"In the film their keepsakes dangle from the sky, are arranged and rearranged on a tabletop, beckon from around the corners of an old house, hang from the branches of a tree, and animate humorous little narratives."

"a composition ranging from clangy to eerie to plucky."

"boundarymind feels perfectly relevant now, when the pandemic has forced so many of us to stay home, surrounded by all our stuff." — Lori Waxman, 60 Wrd/Min Art Critic & Newcity Magazine
Video Stills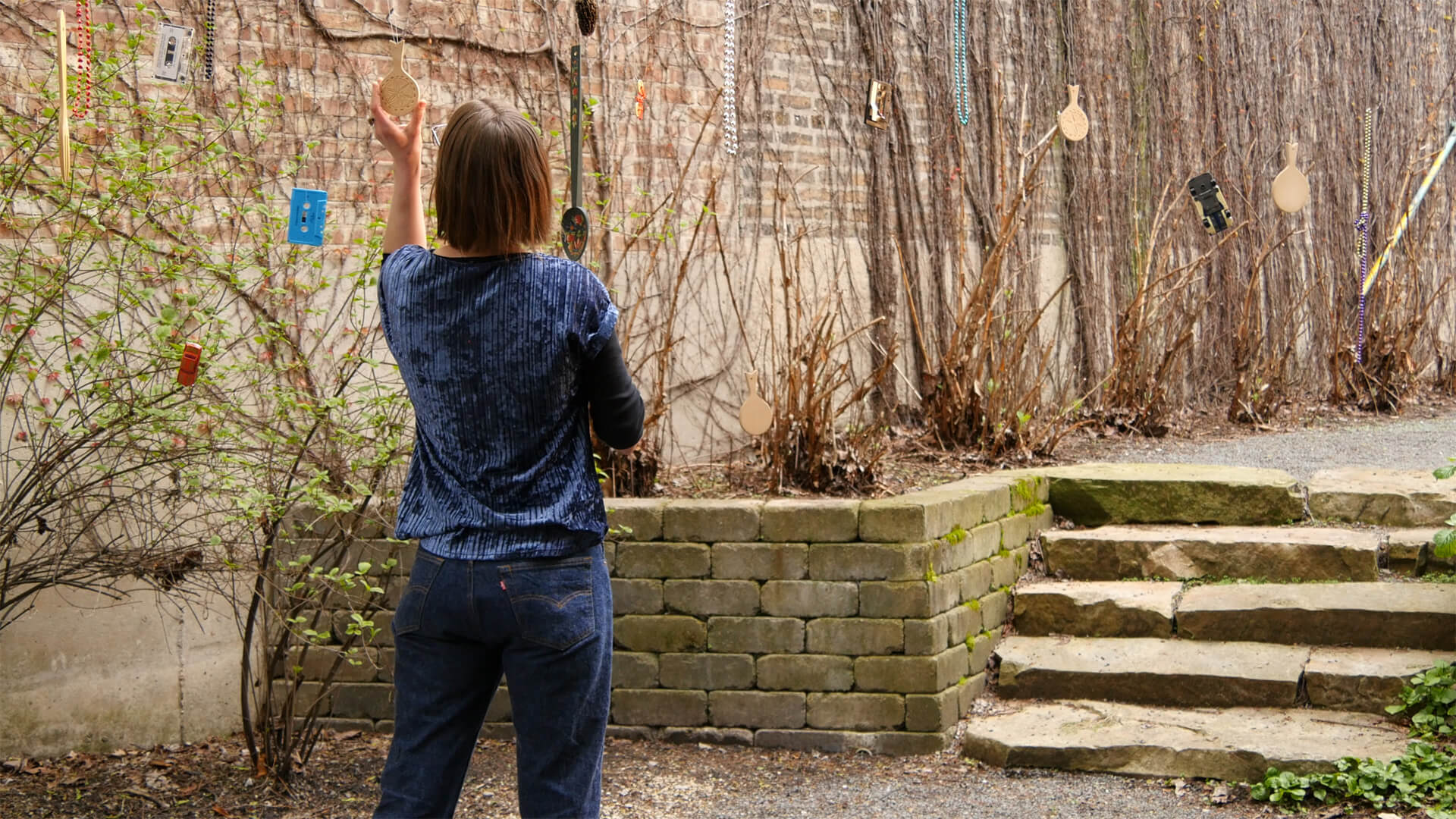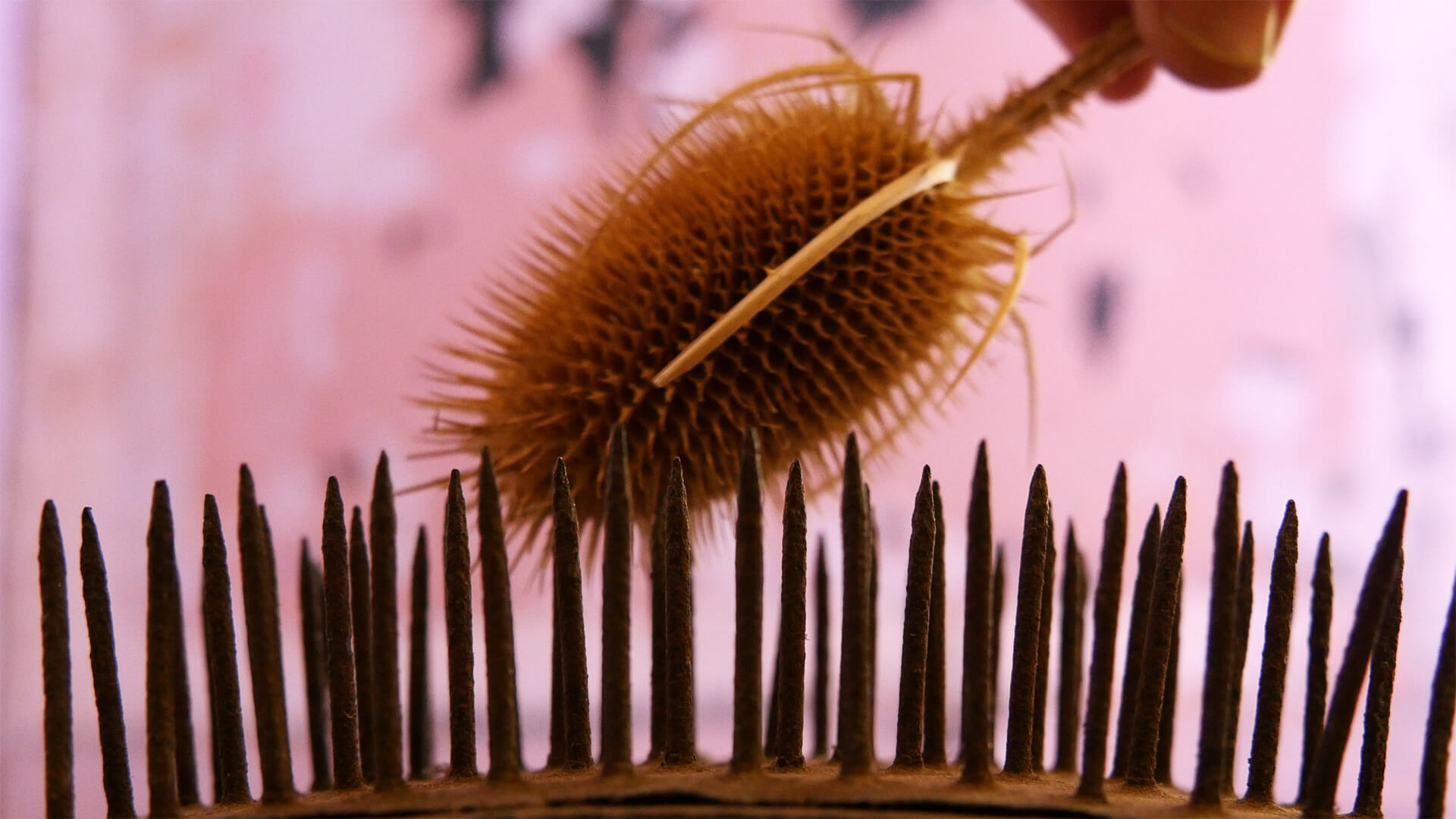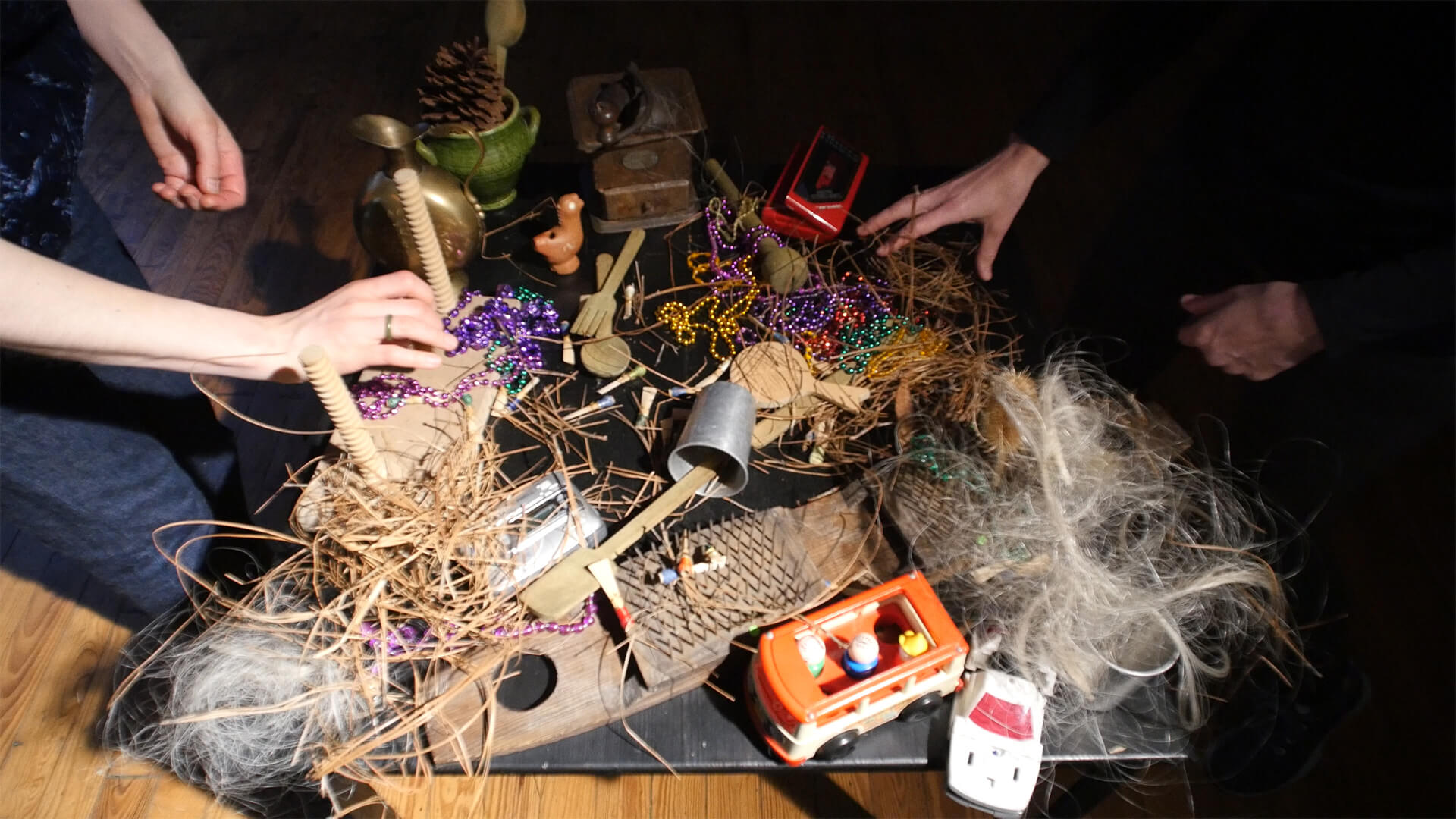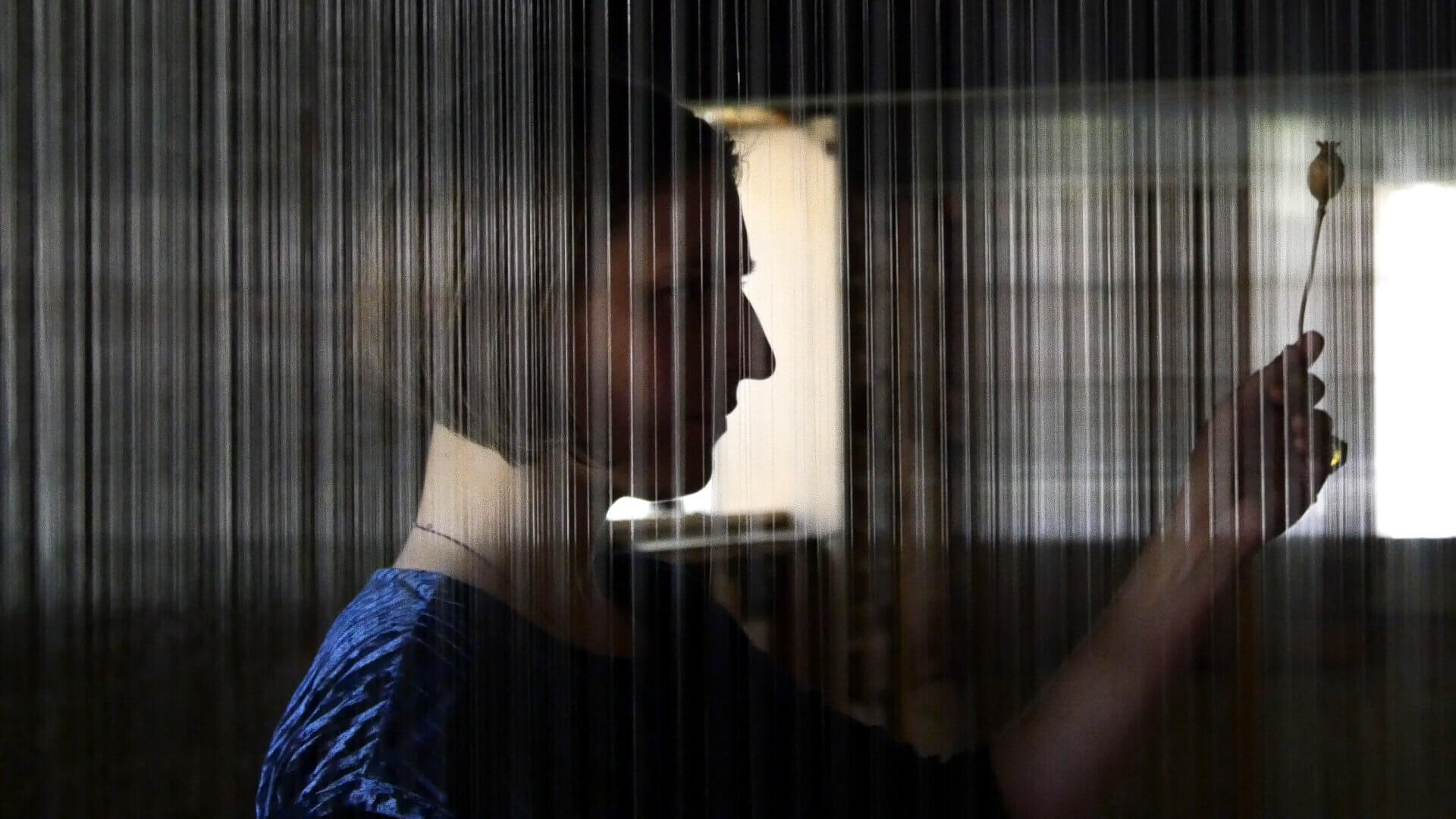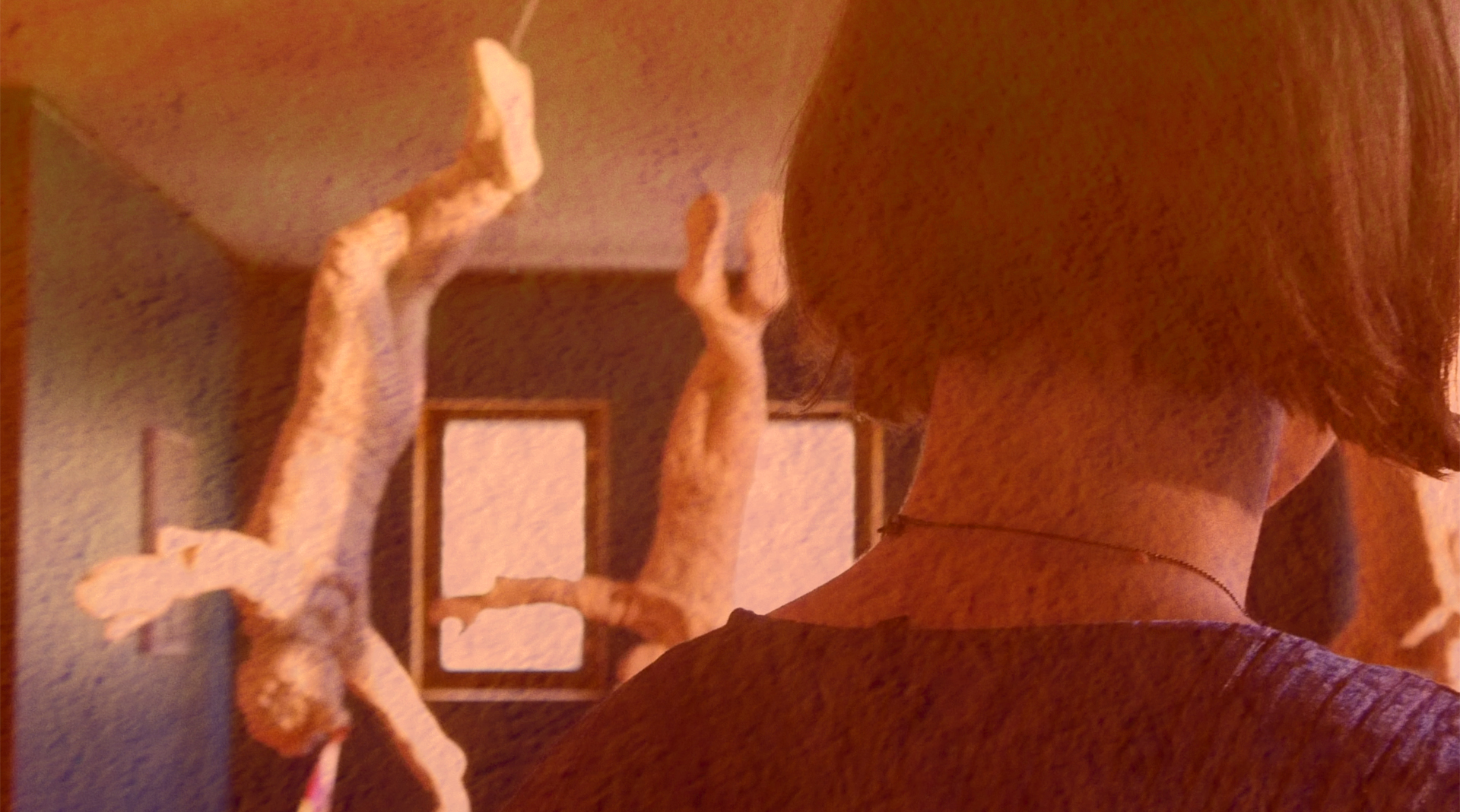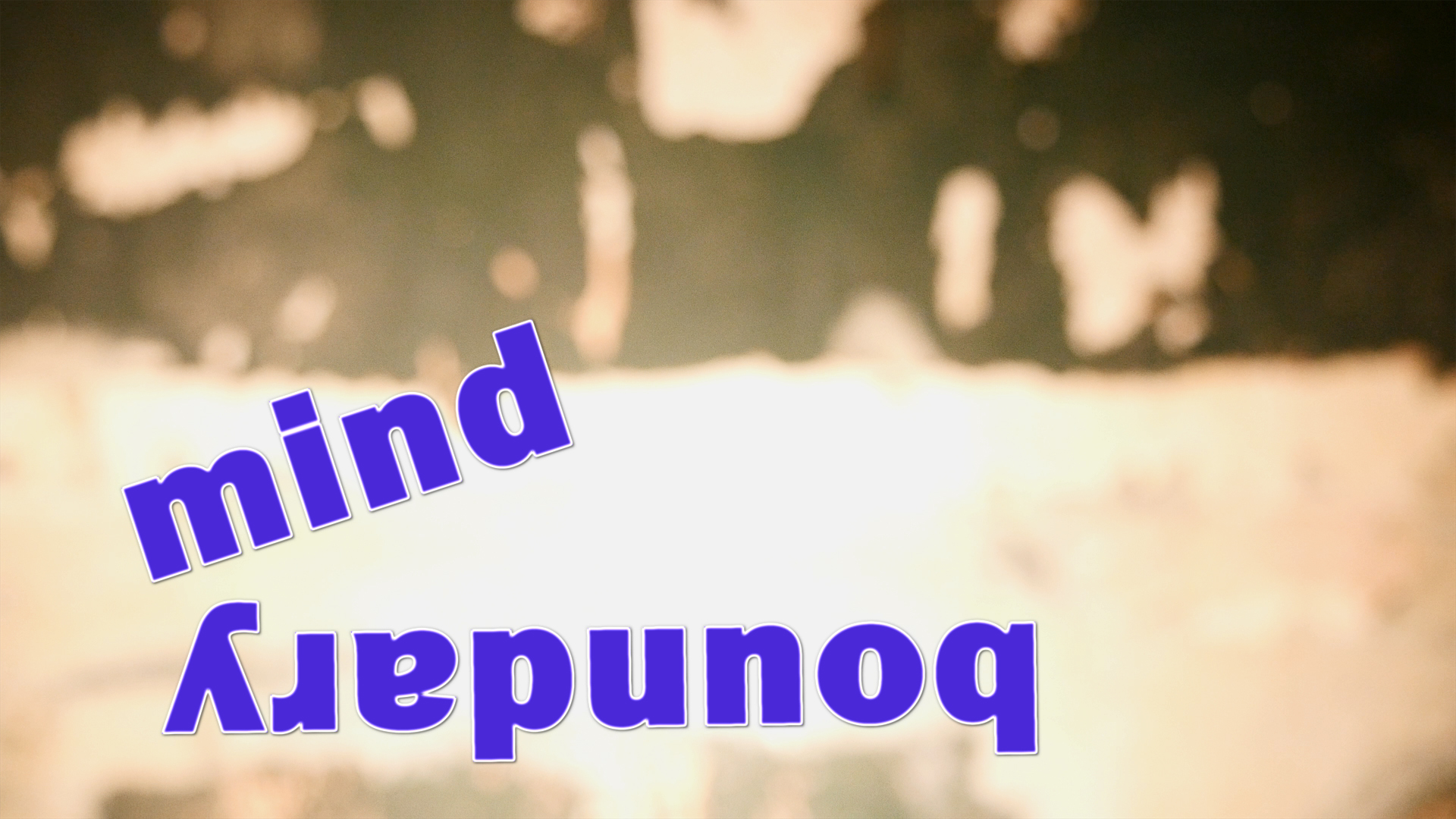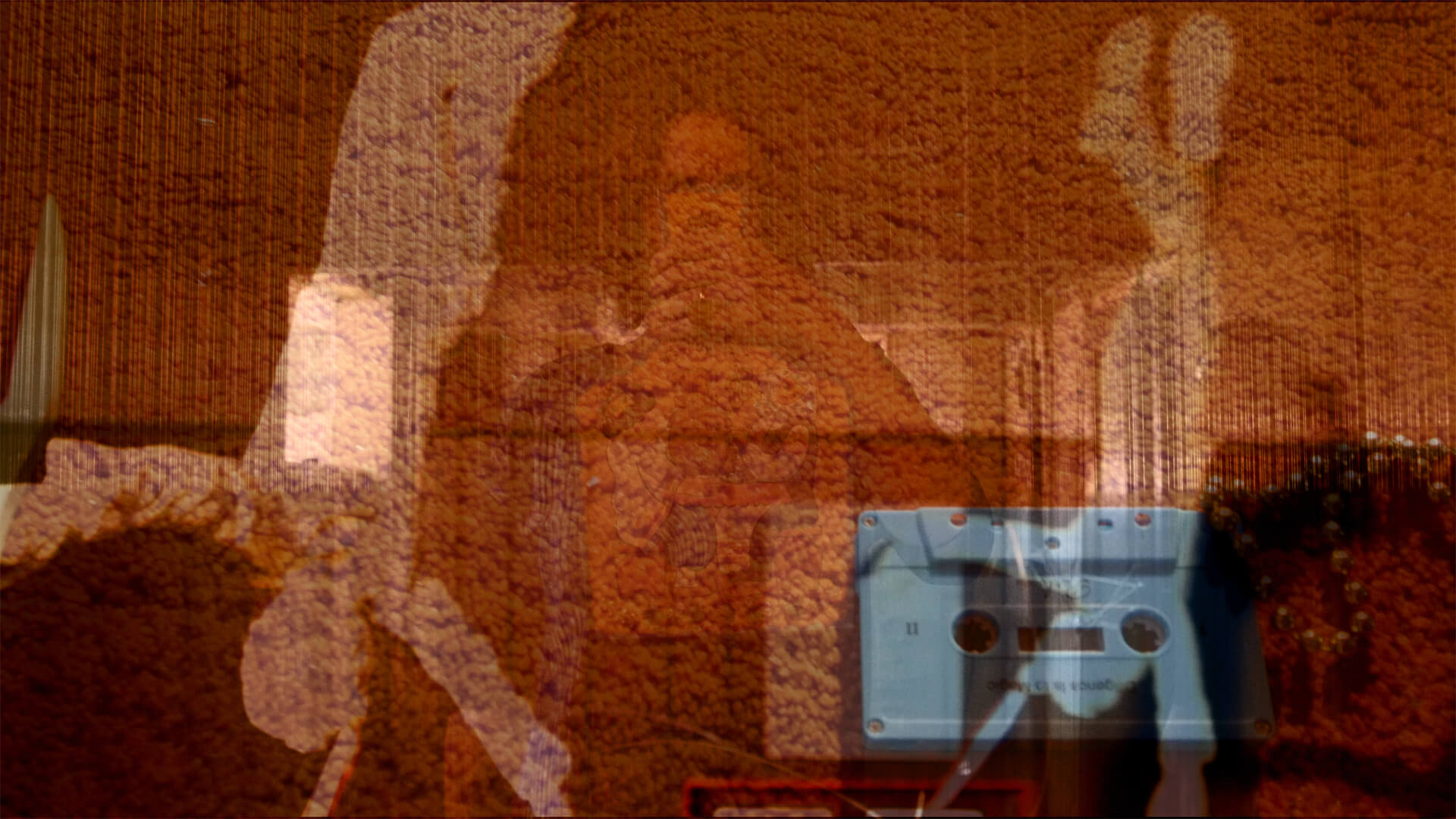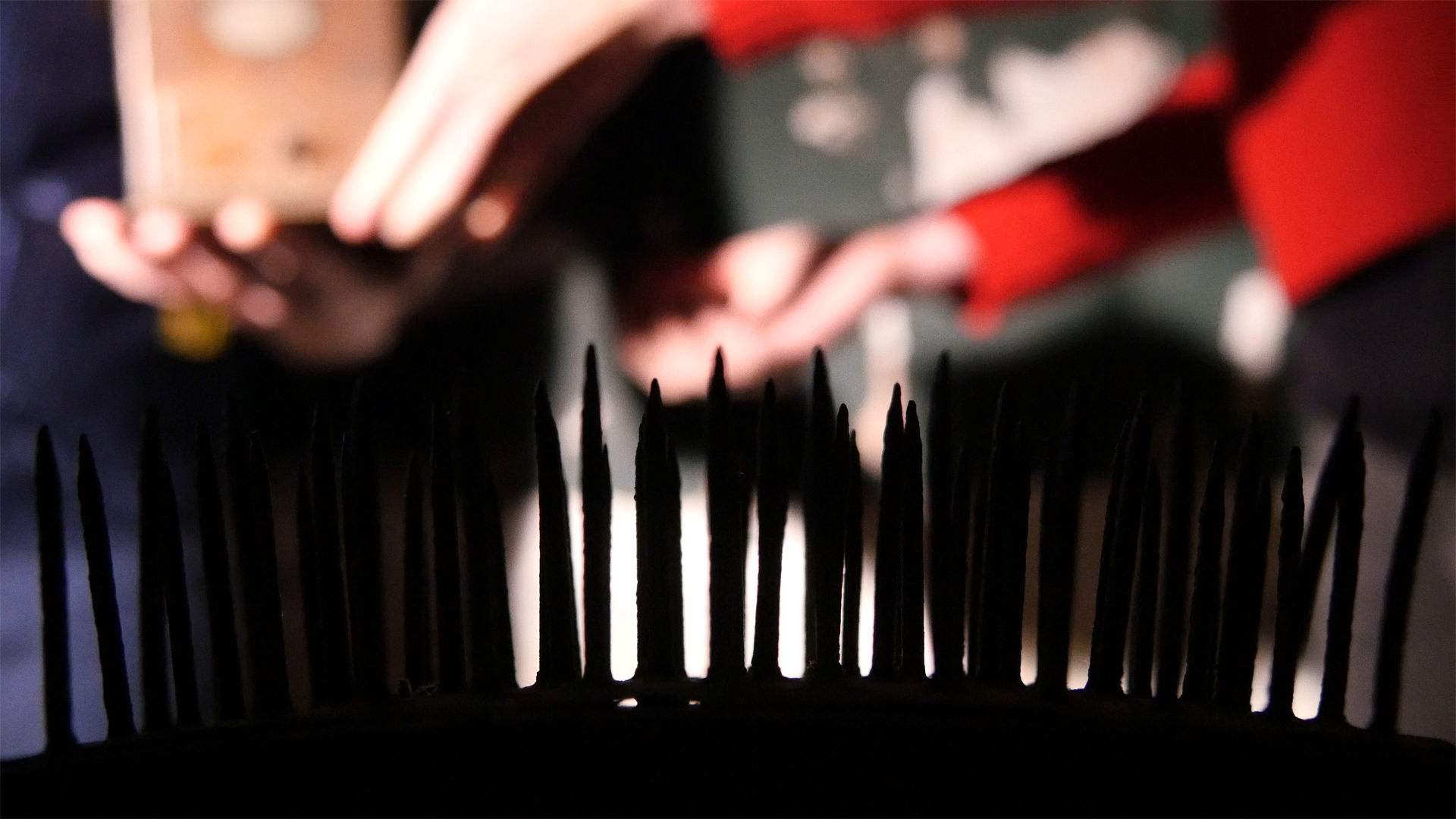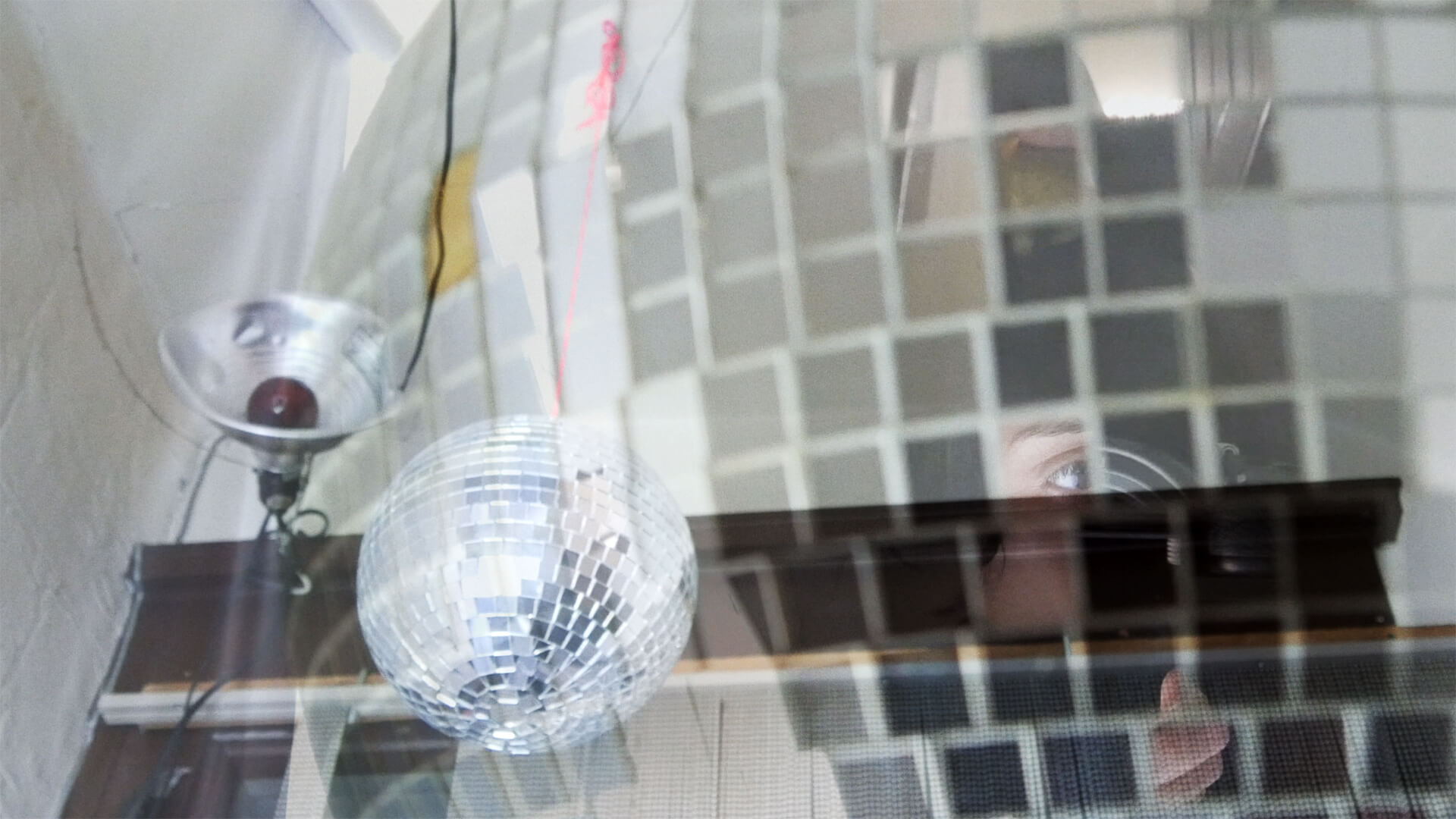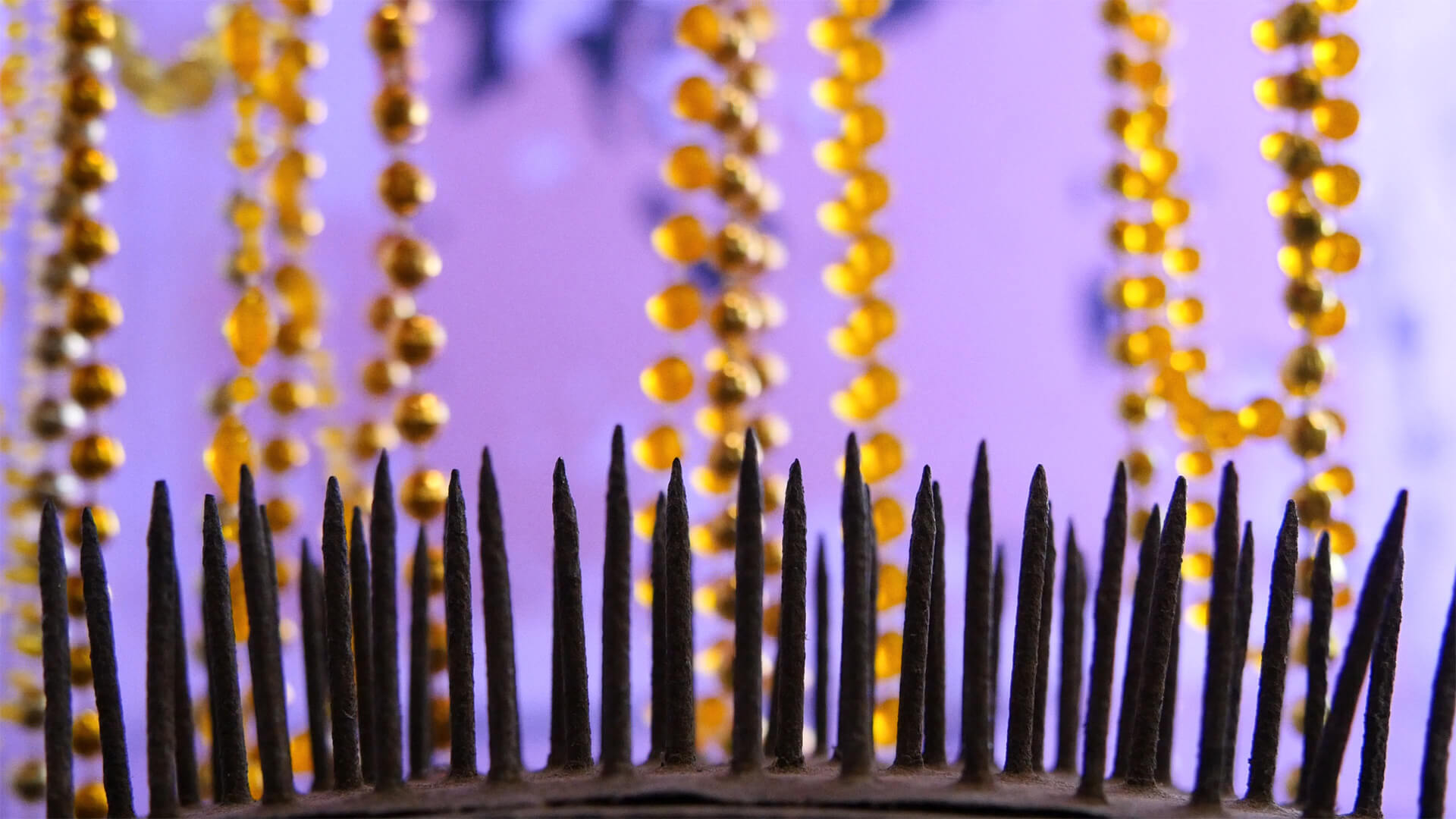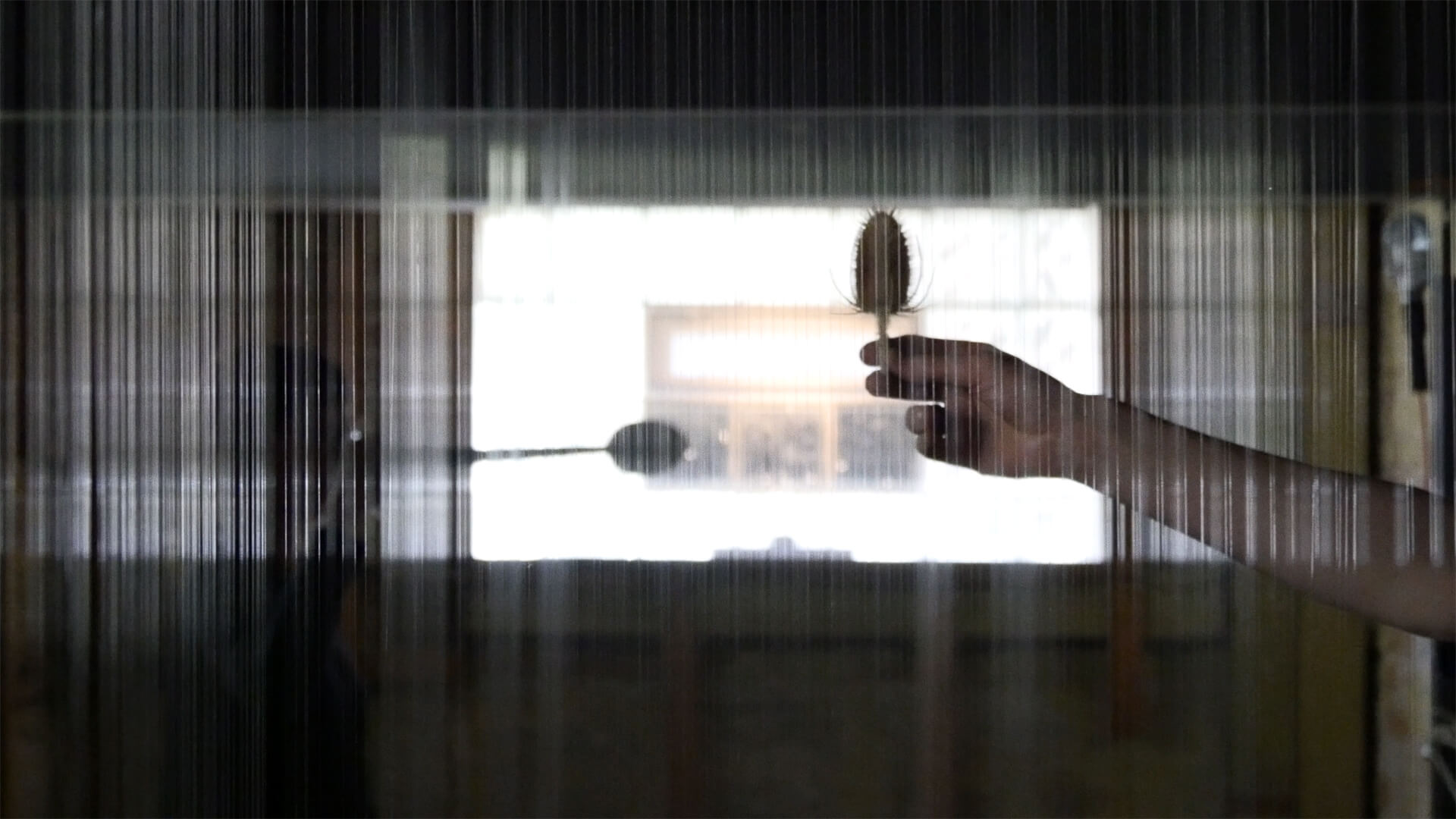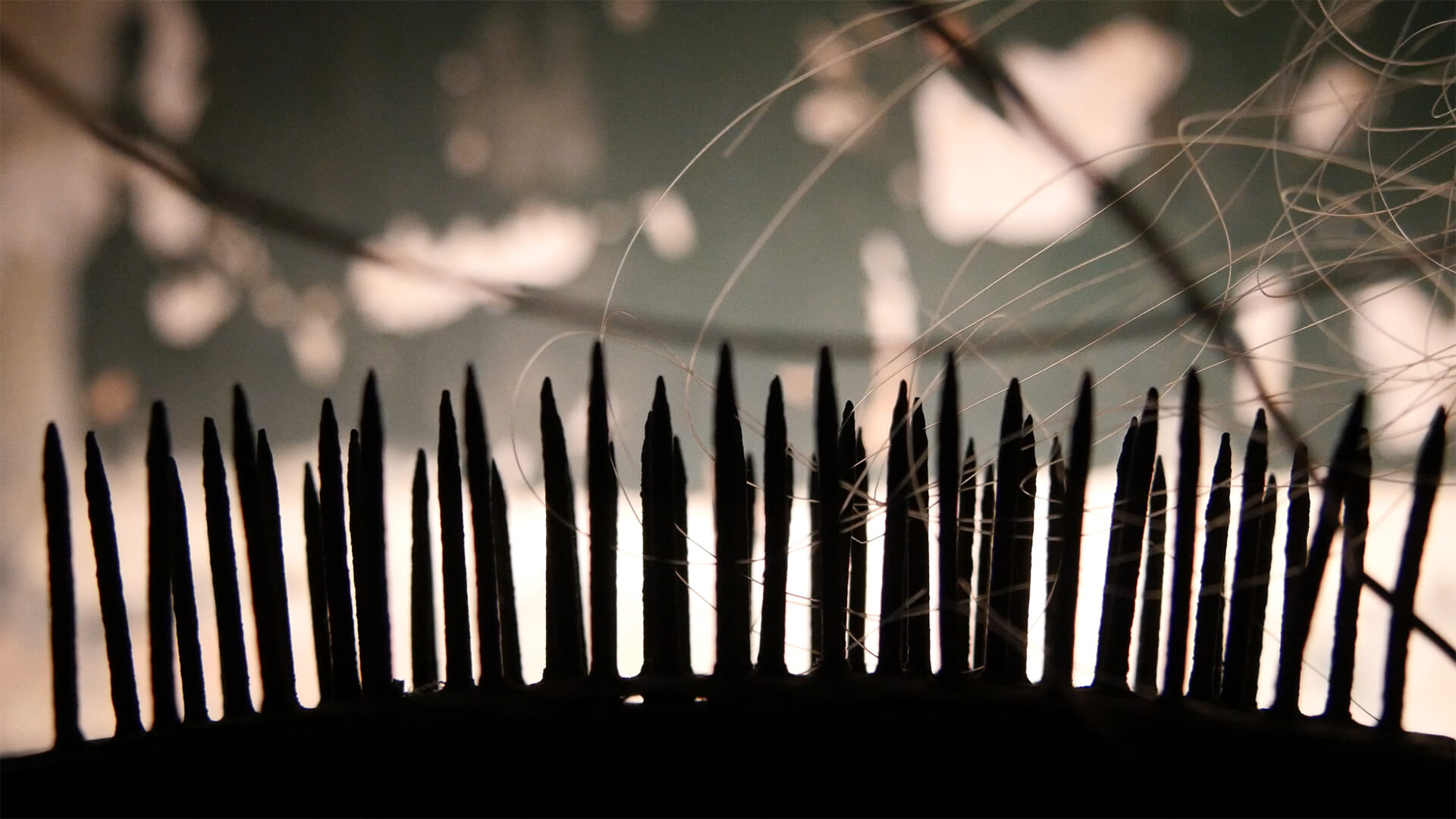 Credits
Music: Katherine Young and Linda Jankowska

Camera: Kera MacKenzie & Andrew Mausert-Mooney

Direction/Edit: Kera MacKenzie

Sculpture: Molly Roth Scranton

Mastering Engineer: Murat Çolak

Producers: 6018|North and Experimental Sound Studio
Screening/Exhibition History
2023
The root and the harvest/La raiz y la cosecha, Ann Arbor Film Festival, Ann Arbor MI
2022
amexperimental attic #12: boundarymind, performance and installation, ame (art music experiment), Dai Hall, Huddersfield UK

boundarymind, performance and installation, 6018|North, Chicago IL
2021
The Society for Electro-Acoustic Music in the United States (SEAMUS) 2021 National Conference, livestreamed broadcast

CompFest 2021: Co-Authorship in Electro-Acoustic Music, livestreamed broadcast, co-produced by the Emory Music Department and Experimental Sound Studio's "Quarantine Concert" series

Flickering Frequencies, live broadcast and screening, Ep. 6 of Movies on the Radio, WGXC-90.7 and wavefarm.org with simultaneous screening at the Sidewalk Cinema, Philmont NY

boundarymind, installation, Roman Susan, Chicago IL
Roman Susan Installation Documentation